Welcome to
Bishop Manogue Assembly
of the Patriotic Degree
of the
Knights of Columbus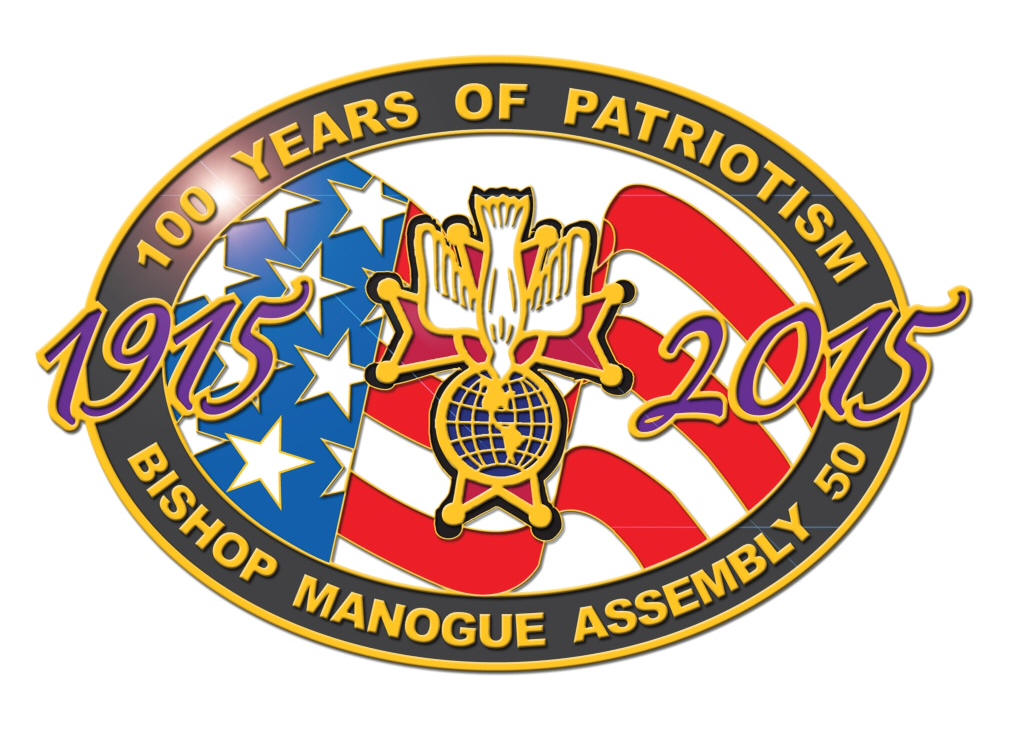 ---
---------------------------------------------------------------------------------
Officers Meeting
Monday, Sept 10, 2018 hosted by SK Michael Langer
at Sacramento Council 953 Hall
Dinner at 6:30 PM / Meeting at 7:30 PM
--------------------------------------------------------------------------------
Regular Business Meeting
Monday, August 27, 2018 at 953 Hall
Dinner at 6:30 PM / Meeting at 7:30 PM
---------------------------------------------------------------------------------
Saturday, October 13, 2018 starting at 5 PM at
Sacramento Elks Lodge, 6446 Riverside Blvd
--------------------------------------------------------------------------------
Color Corps Events
Color Corps Practice - Sept 23, 2018 at 3 PM at CTK
Contact SK Robert Reaves, CCC, for more info
---------------------------------------------------------------------------------
The next 4th Degree Exemplification dates are:
February 2, 2019, Doubletree Hotel, Rohnert Park
April 27, 2019, Doubletree Hotel, Sacramento
June 2019, Morgan Hill, date TBD
---------------------------------------------------------------------------------
NORCAL Chapter events - NORCAL web site
------------------------
Formation and Knighthood Degree
Saturday September 29, 2018
Our Lady of Grace School, West Sacramento, CA
------------------------
California Columbian Charities (365 club) is supporting our brother knights and families effected by the fires in Northern California.
NORCAL Chapter is asking Councils who have not yet sent donations (or who would like to make an additional donation) to Columbian Charities (365 club) to make a donation to help our brother knight and families.
Every dollar helps.
https://www.californiaknights.org/culture-of-life/california-columbian-charities-365club/
/////////////////////////////////////
ID Drive starts soon. If your council has not submitted the forms or you need additional information see:
http://www.columbian-foundation.com/
/////////////////////////////////////
The Soccer Challenge information from Brother Percy Park:
Sunday October 28, 2018 - Northern Chapter Soccer Challenge at St. John the Baptist Parish Soccer Field from 10am to 3pm
10:00am - 11:00am - Registration/Check-in All age groups 9, 10, 11, 12, 13, and 14, boys and girls
10:45am - 11:00am - Welcome and Prayer by Chapter President
11:00am to 12:00am - Competition starts for age groups 9 and 10, boys and girls
12:00am to 1:00pm - Competition starts for age groups 11 and 12, boys and girls
1:00pm to 2:00pm - Competition starts for age groups 13 and 14, boys and girls
2:15pm - 3:00pm - Awards Presentation by Grand Knight and Soccer Coordinator
District Deputies, Please email Percy Park (dbk576@aol.com) with your list of participants and paperwork at least a week prior
//////////////////////
Saturday, November 10, 2018 - Northern State Soccer Challenge Competition at St. Patrick-St. Vincent High School in Vallejo
Registration/Check-in at 10am to 11am and the competition starts at 11:00am.
St. Patrick-St. Vincent High School, 1500 Benicia Road, Vallejo, CA 94591
---

For Your Information
The exemplification and charter of Bishop Manogue Assembly (later given the number 50) of Sacramento was approved by the Supreme Board of Directors on October 4, 1915.

Our name honors the First Bishop of the Sacramento Diocese, Most Reverend Patrick Manogue.

The Faithful Navigator for 2016-2017 is SK Rich DeWitt

We meet at Sacramento Council (00953) Hall, 5961 Newman Court, Sacramento, California 95819 (Click on map below for directions) on the 4th Monday of each month (Except May, July and December)

Membership in Fourth Degree is open to all active Knights who have made their Knighthood (3rd) Degree.
---
BISHOP PATRICK MANOGUE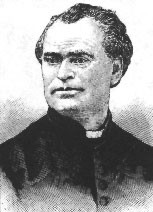 Student, gold miner, seminarian, and priest of the Comstock, Patrick Manogue built the Cathedral of the Blessed Sacrament when he became the first and founding Bishop of a new Diocese created on May 28, 1886, by Pope Leo XIII.
The new Diocese of Sacramento was created out of the old Grass Valley Diocese.
Bishop Patrick Manogue died on February 27, 1895 in the Cathedral rectory.
---
Where WE Meet!
We Meet at 953 Hall on the 4th Monday
Monthly Except December and July
5961 Newman Court, Sacramento, California 95819

CLICK MAP FOR DIRECTIONS