Welcome to
Bishop Manogue Assembly
of the Patriotic Degree
of the
Knights of Columbus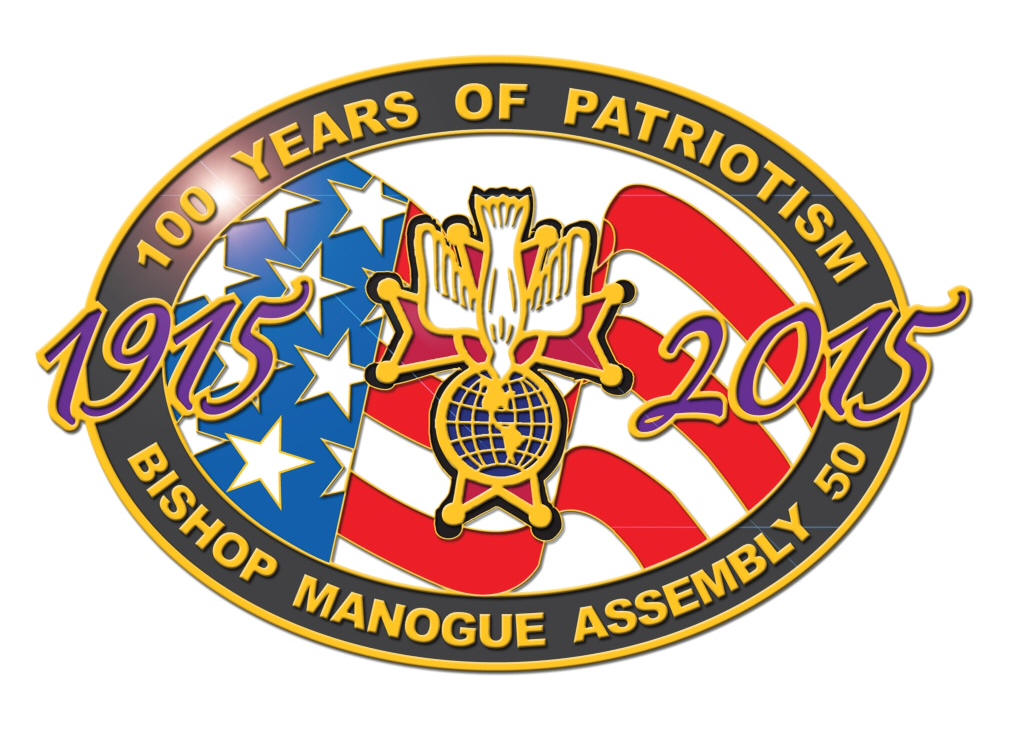 ---
-------------------------------------------------------------------------------
Saturday, April 22, 2017
-------------------------------------------------------------------------------
Regular Business Meeting
Monday, April 24, 2017 at 953 Hall
Meeting at 7:30 PM
--------------------------------------------------------------------------------
Color Corps Events
Contact SK Michael Langer, CCC, for more info
Confirmations
| | | | | |
| --- | --- | --- | --- | --- |
| Date | Day | Time | Parish Name | Parish City |
| APRIL | | | | |
| 4/24/2017 | Monday | 6:00 PM | St. John Vianney | Rancho Cordova |
| 4/26/2017 | Wednesday | 6:30 PM | St. Peter (at Cathedral) | Dixon |
| 4/30/2017 | Sunday | 12:00 PM | St. Francis of Assisi | Sacramento |
| MAY | | | | |
| 5/8/2017 | Monday | 6:00 PM | Our Lady of Assumption | Carmichael |
| 5/26/2017 | Friday | 6:00 PM | St. Joseph | Clarksburg |
| 5/26/2017 | Friday | 6:00 PM | Holy Cross | West Sacramento |
| JUNE | | | | |
| 6/3/2017 | Saturday | 5:00 PM | Cathedral (Adult) | Sacramento |
| 6/4/2017 | Sunday | 11:00 AM | Cathedral | Sacramento |
--------------------------------------------------------------------------------
---

For Your Information
The exemplification and charter of Bishop Manogue Assembly (later given the number 50) of Sacramento was approved by the Supreme Board of Directors on October 4, 1915.

Our name honors the First Bishop of the Sacramento Diocese, Most Reverend Patrick Manogue.

The Faithful Navigator for 2016-2017 is SK Rich DeWitt

We meet at Sacramento Council (00953) Hall, 5961 Newman Court, Sacramento, California 95819 (Click on map below for directions) on the 4th Monday of each month (Except May, July and December)

Membership in Fourth Degree is open to all active Knights who have made their Knighthood (3rd) Degree.
---
BISHOP PATRICK MANOGUE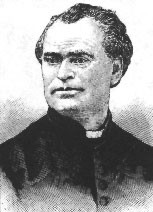 Student, gold miner, seminarian, and priest of the Comstock, Patrick Manogue built the Cathedral of the Blessed Sacrament when he became the first and founding Bishop of a new Diocese created on May 28, 1886, by Pope Leo XIII.
The new Diocese of Sacramento was created out of the old Grass Valley Diocese.
Bishop Patrick Manogue died on February 27, 1895 in the Cathedral rectory.
---
Where WE Meet!
We Meet at 953 Hall on the 4th Monday
Monthly Except December and July
5961 Newman Court, Sacramento, California 95819

CLICK MAP FOR DIRECTIONS





© Copyright by Knights of Columbus. All Rights Reserved.
For questions about the Patriotic Degree, please contact the Bishop Patrick Manogue Assembly.
5961 Newman Court • Sacramento, CA 95819-2609
For web page comments, questions, or updates, please contact the web page editor, SK Frank Donagher.